Borderlands: The Handsome Collection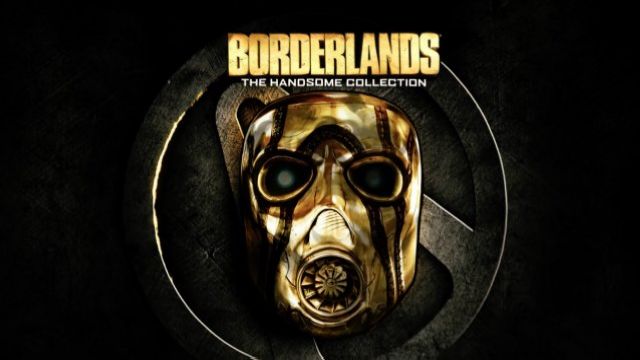 There's a solid chance that, by now, you've already decided whether or not the Handsome Collection is worth your time. Fans of the Borderlands series will enjoy the slightly improved graphics, while newcomers will enjoy getting a taste of two whole games — Borderlands 2 and Borderlands: The Pre-Sequel — and everyone ought to enjoy the gargantuan amount of content that's been crammed into this edition.
I won't bury the lead: The Handsome Collection is definitely worth it.
There's enough loot here to satisfy every fan of the series until around the time Gearbox gifts us with Borderlands 3. Two remastered games, 12 playable characters, and every other piece of DLC, including all of the character customization options, level cap upgrades and combat arenas are present, polished and playable in full HD.
There's also the necessary addition of four-player split-screen co-op. As if the online co-op wasn't already sufficiently addictive, now you can experience it all without having to wear an annoying headset.
Because I feel like this review might be coming across more like an advertisement, let's dive into some constructive criticism. For starters, that "remastered" bit I mentioned earlier likely won't be noticeable if you spent an inordinate amount of time with the previous versions of these two games. There's hardly a modicum of improvement here, visually.
This bundle is about on par with the PC version, assuming you have a rig that's capable of playing it on its higher settings. There's nothing wrong with that — these are inarguably beautiful games — but it would've been nice to see more of a graphical upgrade, especially for those of us who have already spent dozens or even hundreds of hours in these games.
The value of this collection is entirely dependent on you. One of my biggest complaints about this series has revolved around its sometimes-tedious missions. The gameplay can get a little repetitious, so when we're talking about a bundle that brings with it hundreds of hours worth of content, that issue gets a bigger spotlight directed on it.
Making this less of an issue is the option to transfer your progress to this version. Transferring saves is restricted to the same platform — Xbox 360 to Xbox One, PS3 to PS4 — so if you're planning on grabbing this for an entirely different platform, this option won't benefit you much.
We've already reviewed Borderlands 2 and the Pre-Sequel, so I won't go too in-depth here, but if you're completely new to the series, or more specifically, the two games that come with the Handsome Collection, there are a few things you should know going in.
Borderlands 2 is easily the stronger of the two games, both in terms of its story campaign, characters and DLC. It may be the older of the two (by two years), but its aging has been offset by its gorgeous cel-shaded art style, which has gone a long way in keeping it from looking too much like a game that released in 2012.
The Pre-Sequel is likely to be the game that helps sell this collection, since I'm guessing more folks haven't played it. I'm one of the people who didn't play it when it released last year, partly because 2K Australia replaced Gearbox as its developer, but mostly because it looked like filler — something to keep the Borderlands-loving community busy until the "real" sequel arrived.
Now that I've spent some time with the game, I can confirm that while it doesn't really come close to matching the first two games, the overall experience was surprisingly memorable.
The Pre-Sequel is as its name suggests. Its goal is to set the stage for another bombastic sequel, while at the same time trying to convince fans that it's worth playing. Two of the things the series has become known for is its fun co-op and ridiculously over-the-top loot, and since all 2K needed to do was move them over from Borderlands 2, I wasn't too worried about them.
The thing I was curious about was the humor. Gearbox has established a very funny, very uniquely self-aware sense of humor and silly tone for this series, and that's not an easy thing to mimic. Thankfully, this is never a problem with The Pre-Sequel. This game has some surprisingly fantastic writing. I don't mean to come off as patronizing, but I was impressed.
Borderlands: The Handsome Collection is a great bundle. It's rare that we get a collection that offers such a gargantuan amount of content, so it's in our best interest to support them when we do. If the goal was to give fans something to keep them busy up until the minute Borderlands 3 arrives, this collection accomplishes that.
85%
Reviewed By: Adam Dodd
Publisher: 2K
Rating: 85%
——————————————————————————–
This review is based on a retail copy of Borderlands: The Handsome Collection for the PlayStation 4 provided by 2K.