NBA 2K21 MyTeam Season 8 "Trial of Champions" Available Tomorrow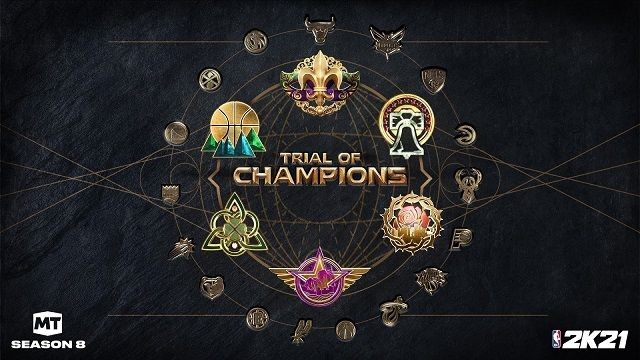 2K today announced Season 8 of MyTeam for NBA 2K21 will be available for players on PlayStation 4 and 5, Xbox One and Xbox Series X|S, Nintendo Switch, Google Stadia and PC, starting June 4th.
In Season 8 – "Trial of Champions" – players will participate in the Game of Rings — a Triple Threat competition featuring six challengers in the NBA Playoffs, where the top scoring NBA player will earn the entire community a guaranteed player locker code. Check out the full Courtside Report here.