EA Partners with Augusta to Feature The Masters Exclusively in EA Sports PGA Tour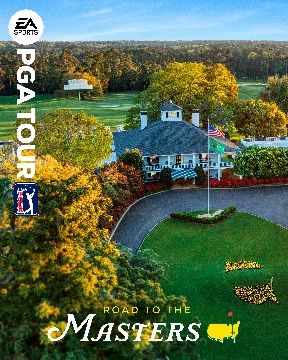 Today, Electronic Arts unveiled EA Sports PGA Tour: Road to the Masters as the exclusive home of the historic Masters Tournament at Augusta National Golf Club. The Masters made its first-ever virtual appearance with EA Sports in 2011, and its return to video games has been highly requested by golf fans. Fred Ridley, Chairman of Augusta National Golf Club and the Masters Tournament, unveiled the new cover of EA Sports PGA Tour today during his annual press conference before the 2021 Masters Tournament.
In addition to being the home of the Masters Tournament, EA Sports PGA Tour is the only video game where fans can compete at all four of golf's major championships: the Masters Tournament, PGA Championship, U.S. Open Championship, and The Open Championship. More information about each major championship will be revealed this summer.