The Elder Scrolls V: Skyrim Special Edition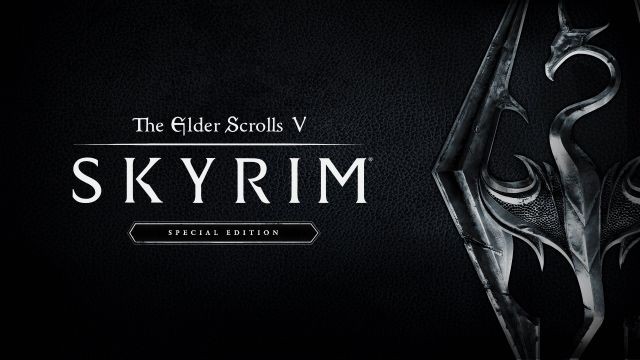 One of the growing trends this console generation has been HD remasters. With the rising cost of AAA game development, HD remasters are a low-risk, low-cost way for publishers to pad their coffer while potentially introducing a new generation of players to existing IPs. Bethesda Softworks is no stranger to this movement, having previously released Dishonored Definitive Edition. When Bethesda announced at E3 this past summer that Skyrim – the fifth installment in the Elder Scrolls series – was getting the HD treatment, it immediately became one of the most anticipated remasters to date. Now that it's available, is this enhanced version of Skyrim as special as its name implies?
If you're heading into Skyrim Special Edition expecting a complete overhaul, you're likely to be disappointed. The core content of the game is unchanged and while the visual improvements are noticeable, some untouched elements of this five-year-old game stick out even more now; in particular the rough character models, stiff animations and archaic combat. Among the graphical enhancements are volumetric lighting, dynamic depth of field, screen-space reflections, new water and snow shaders, higher resolution art and effects, and more. In layman's terms, Skyrim is much brighter and more colorful, it's environments more lush and detailed, and it's world that much more immersive. The Special Edition also sees a boost in performance across all platforms with shorter load times, a longer draw distance, and generally smoother gameplay. In the same breath, I've experienced several audio glitches, disappearing NPCs and other bugs not present in the original game; issues that Bethesda is currently addressing.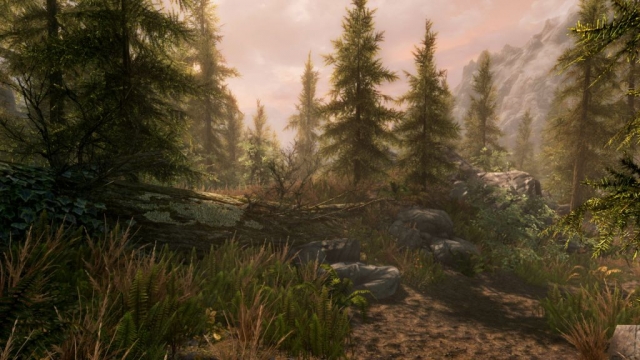 Perhaps more significant than remastered visuals, Skyrim Special Edition adds mod support to consoles for the first time; user-created content in the form of graphic upgrades, new quests, environments, characters, dialogue, armor, weapons, spells, perks, creatures – you name it – that can greatly expand and improve the overall experience. It wasn't until the last minute that Sony allowed mod support in the PS4 version, and even now restrictions remain in place. On PS4, only mods that use existing game assets are allowed. Furthermore, PS4 users can only load up to 1GB worth of mods, which may present an issue down the road considering the Unofficial Skyrim Special Edition Patch – an essential bugfixing mod – weighs in at just over 500MB already. By comparison, Xbox One users have less space restriction (up to 5GB) and no content restrictions, resulting in a much larger selection of mods on what is hands-down the console version of choice.
Mod support is nothing new to PC users, and so for them the value of Skyrim Special Edition gets as murky as the swamps of Morthal. Unless you never played with the official high-res texture add-on, there simply isn't enough incentive to pay full price again for a slight increase in performance. If you owned the original Skyrim and each of the three major add-ons (Hearthfire, Dawnguard and Dragonborn) prior to the launch of Skyrim Special Edition, congratulations, you can upgrade for free. For everyone else that has been playing and modding Skyrim on PC for the past five years but who didn't meet the launch criteria, as you were.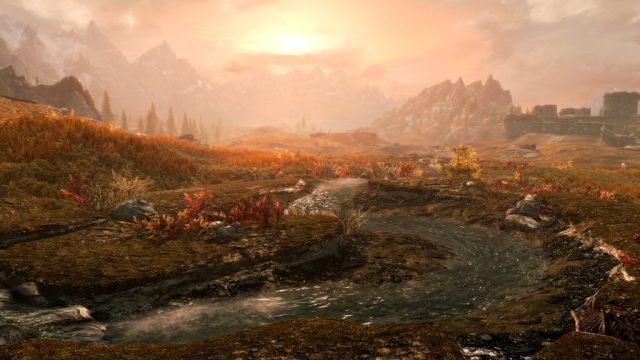 With a fresh coat of paint and the introduction of mod support, Skyrim Special Edition is clearly aimed at, and a better value for console owners; especially on Xbox One. Even if you've already spent hundreds of hours wandering Skyrim's countryside, the mods available at launch provide new ways to play, new loot to acquire, new locations to explore, and much more. Skyrim Special Edition is the best version of one of the all-time great fantasy role-playing games, even if it has begun to show its age.
80%
Reviewed By: Stephen Riach
Publisher: Bethesda Softworks
Rating: 80%
——————————————————————————–
This review is based on a digital copy of The Elder Scrolls V: Skyrim Special Edition for the Xbox One provided by Bethesda Softworks.