Civil War and Ant-Man DLC Packs Coming Free to LEGO Marvel's Avengers on PlayStation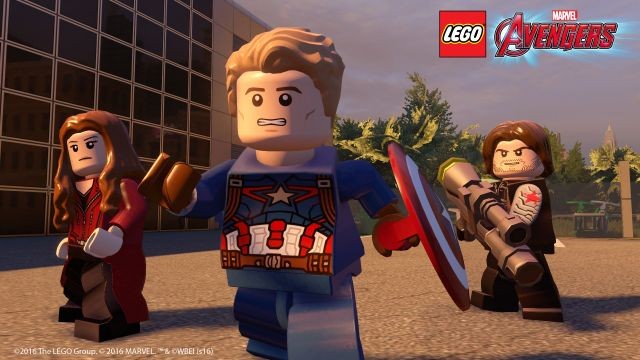 Warner Bros. Interactive Entertainment today announced that LEGO Marvel's Avengers will offer upcoming DLC packs based on the Marvel Studios films Captain America: Civil War and Ant-Man, available as a free download exclusively for PlayStation 4 and PlayStation 3 players for a limited time. Each pack will include the following content:
Captain America: Civil War Character Pack: Heroes once united now find themselves divided. This pack features nine playable characters starring in the theatrical release and will be available at launch.
Agent 13
Black Panther
Captain America
Crossbones
Falcon
Iron Man (MK 46)
Scarlet Witch
War Machine
Winter Soldier
Ant-Man Character & Level Pack: Utilizing the ability to shrink in size but increase in strength, Ant-Man stars alongside nine other characters and a level pack from the theatrical release and will be available this spring.
Theatrical-Based Level
Ant-Man (Scott Lang)
Yellowjacket
Hope Van Dyne
Hank Pym
Cassie Lang
Scott Lang
Darren Cross
Luis
Ant-Man (Hank Pym)
The Wasp (Janet Van Dyne)
Ant-Thony (Flying Ant)
LEGO Marvel's Avengers launches on January 26th for PlayStation 4, PlayStation 3, PlayStation Vita, Xbox One, Xbox 360, Wii U, Nintendo 3DS and PC.