New Nintendo 3DS XL Launches on February 13th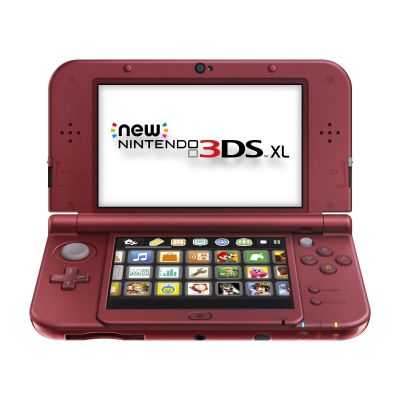 During a Nintendo Direct presentation, Nintendo announced that the New Nintendo 3DS XL system will launch in Canada on February 13th for $229.99. New Nintendo 3DS XL offers a number of new enhancements, including a wider range of controls with the addition of a C Stick and ZL/ZR buttons, 3D via face-tracking technology and built-in NFC functionality that allows for communication with amiibo figures.
All of the new features of New Nintendo 3DS XL make it the ideal way to experience upcoming portable games like The Legend of Zelda: Majora's Mask 3D, Monster Hunter 4 Ultimate and Code Name: S.T.E.A.M., as well as all other existing Nintendo 3DS software. The system also enhances certain games like Super Smash Bros. for Nintendo 3DS with amiibo functionality, faster processing speeds and more control options when compared to the Nintendo 3DS system.
In addition to the standard hardware in New Red and New Black, two other New Nintendo 3DS XL designs will be available at launch. A New Nintendo 3DS XL featuring artwork inspired by The Legend of Zelda: Majora's Mask 3D will have a SRP of $229.99 and will be available at EB Games, Future Shop, Best Buy and Amazon.ca. As well, a New Nintendo 3DS XL based on Monster Hunter 4 Ultimate, which will have the game pre-installed, will be available exclusively at EB Games in Canada for $259.99. The three stand-alone New Nintendo 3DS XL models and the Monster Hunter 4 Ultimate bundle will all be available on February 13th.
In addition to the New Nintendo 3DS XL news, Nintendo also revealed the February 13th launch date of The Legend of Zelda: Majora's Mask 3D, a new game in the Fire Emblem series, a line of amiibo featuring classic characters from the Super Mario series, the arrival of amiibo compatibility in Super Smash Bros. for Nintendo 3DS and many details about upcoming Wii U and Nintendo 3DS games, including Code Name: S.T.E.A.M., Splatoon, Kirby and the Rainbow Curse, and Mario Party 10.