Slimmer, Lighter PS Vita Launches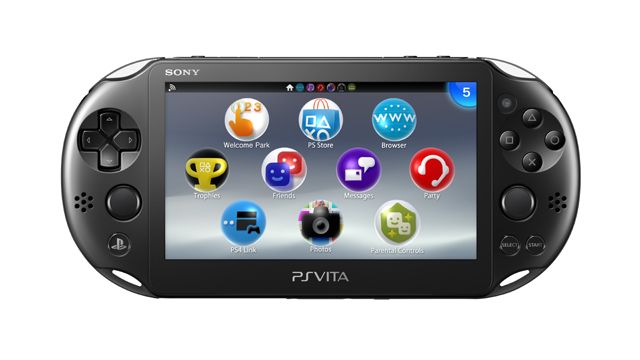 The PlayStation Vita gets a makeover, as a new slimmer, lighter model is now available at retailers nationwide. The system launches in black as part of the Borderlands 2 Limited Edition PS Vita Bundle, which includes Borderlands 2 with six DLC packs and an 8GB PS Vita memory card, all for $199.99.
The new PS Vita system comes with a redesigned architecture that is approximately 20% slimmer and approximately 15% lighter than the original version, with new rounded edges. The system also has 1GB of built-in memory, an extended battery life for four to six hours of game play, and a new high-definition liquid crystal display.