Focus Home Announces Blue Estate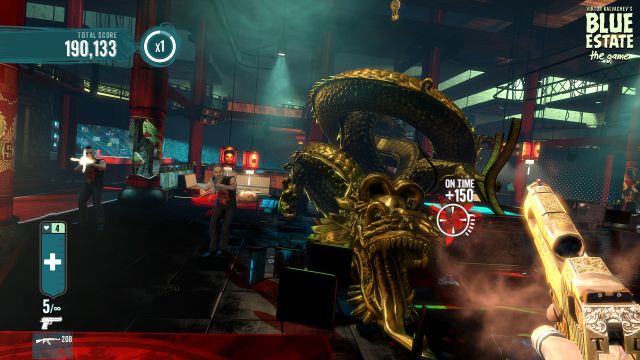 HESAW and Focus Home Interactive today announced Blue Estate, a rail shooter based on the comic books from Viktor Kalvachev and designed from the ground up for Kinect for Xbox One and the gyroscopic features of the PlayStation 4.
In Blue Estate, the players will play as Tony Luciano, the homicidal maniac son of LA's crime boss Don Luciano, and Clarence, a broke ex-navy seal who has been hired to clean up Tony's mess. While Tony wages war with the Sik gang in an attempt to get back his kidnapped "Helen of Troy", Clarence has to try to end that war against increasing odds.
A killing spree is always better when shared, and that's why Blue Estate offers a cooperative mode where every headshot counts to show who's the best trigger. More information, screenshots and videos of Blue Estate will be revealed during the coming months.