Final Fantasy X/X-2 HD Valentine's Day Trailer, Vita Pre-Order Bonus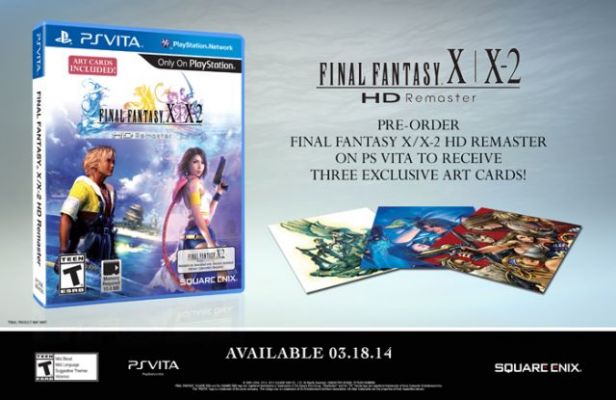 Square Enix has released a new Valentine's Day-themed trailer for its upcoming remastered compilation, Final Fantasy X/X-2 HD Remaster.
In addition to the trailer, Square Enix also announced its pre-order incentive for the PlayStation Vita version of the game. Fans who pre-order the title on the handheld system will receive three limited edition illustrated art cards.