D-Link PowerLine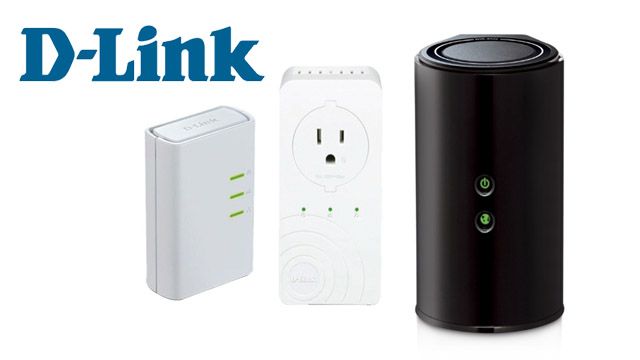 With the arrival of the PlayStation 4 and Xbox One, a new generation of gaming has begun. Not just a means to play video games, these all-in-one entertainment systems are designed to be the hub of your living room, capable of streaming movies, television and music, making video calls, capturing and sharing videos, and broadcasting live gameplay to the world – all that in addition to downloading games digitally and playing games online. With features like these, it has never been more important to have a strong and reliable Internet connection.
Despite the rising popularity of wireless networking (both the PlayStation 4 and Xbox One support Wi-Fi out of the box), an Ethernet connection remains the most reliable option when it comes to streaming high definition content. But what if you've run out of LAN ports on your router? What if the thought of running an Ethernet cable from your router through the walls and floors of your home to your new console sounds less than appealing? In these cases, and others, you may want to consider a third option: powerline networking.
Just as it sounds, powerline networking turns your homes' existing electrical wiring into network cables, allowing for the transfer of data. For those worried about how it will affect their power bill, the technology uses an inconsequential amount of power and doesn't interfere with how power is delivered to other devices in the home. We recently had the opportunity to test a pair of D-Link's PowerLine devices – more specifically it's PowerLine AV 500 Network Adapter (DHP-308AV) and the PowerLine AV 500 3-Port Passthrough Adapter (DHP-P338AV) – and after witnessing the results, I'm beginning to wonder why more people aren't turning to this home network solution.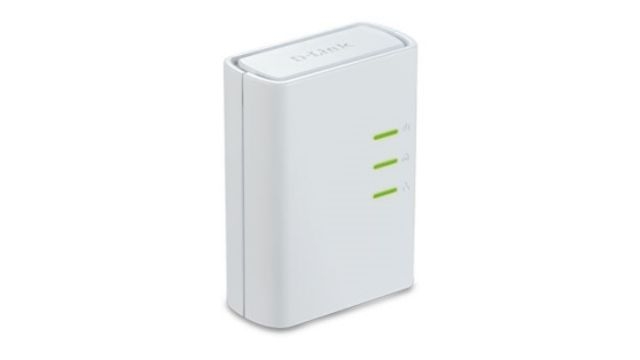 You need at least two adapters to create a powerline network, but it couldn't be any easier to set up. It's as simple as plugging in the PowerLine AV 500 Network Adapter into an AC wall outlet near your router and connecting it, using the provided Ethernet cable, to one of the LAN ports of said router. Then, in another room, plug in the PowerLine AV 500 3-Port Passthrough Adapter. That's it. No really, that's it. A PowerLine LED will light up on both adapters, indicating a connection has been made, and from there you can attach up to three Ethernet devices to the PowerLine AV 500 3-Port Passthrough Adapter via Ethernet cables (one cable is provided). And if you want to build your network further, you can plug and connect additional adapters into standard wall outlets in any room of your home.
Okay, so there might be a catch or two. First, you'll want to make sure the adapters are plugged directly into the wall outlet. Plugging them into a power bar or surge protector will negatively affect performance. This isn't a problem for the PowerLine AV 500 3-Port Passthrough Adapter, seeing as you can plug a power bar or other device into it, but there's no passthrough electrical outlet on the Powerline AV 500 Network Adapter that you connect to your router. For me it wasn't an issue, but it is something to take into consideration for your setup. Secondly, it can also adversely affect performance if you plug the adapters into an electrical outlet near an appliance that uses a lot of power, such as a washer, dryer refrigerator, etc. Again, this wasn't an issue for me, but it is something to think about when considering powerline networking.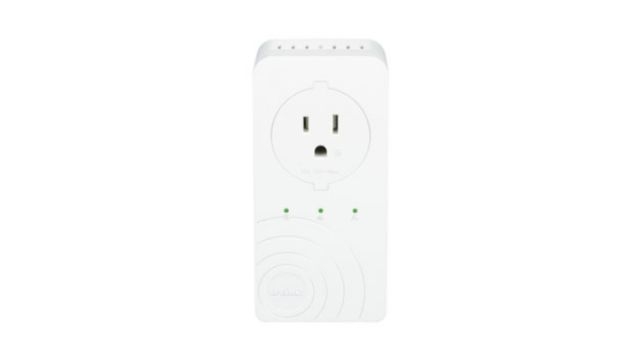 So let's talk performance. Both the PowerLine AV 500 Network Adapter and the PowerLine AV 500 3-Port Passsthrough Adapter deliver speeds up to 500Mbps. My ISP limits my home network to speeds lower than that, but results of benchmark tests on Speedtest.net and Pingtest.net showed upload and download speeds were virtually identical compared to my original wired setup, with only a millisecond or two separating the quality of the connection. Playing games online and watching HD videos on the next-gen consoles through services like Netflix and YouTube resulted in average load times with no stuttering or lag. Overall, the powerline network was fast and dependable.
For those who have sworn off Ethernet connections forever, D-Link not only offers powerline network solutions to extend wired home networks, but also adapters that extend wireless home networks (turning a cold room into a hot spot), and even a combination adapter that extends both wired and wireless networking. In the case of the PowerLine AV 500 3-Port Passthrough Adapter, it offers three Ethernet ports with traffic priority, allowing you to assign Quality of Service priorities to each port (Highest, High and Medium priority, with Highest being the best option for a next-gen console or other device that requires uninterrupted service such as streaming).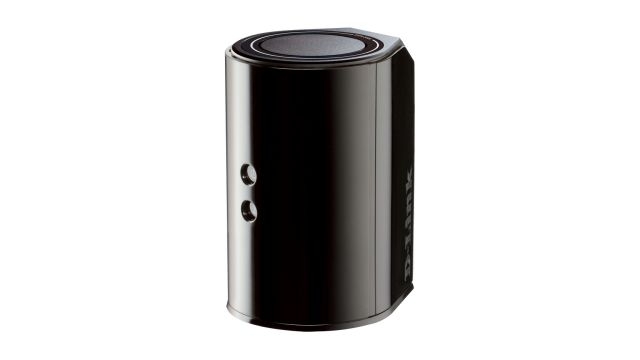 I'd be remiss if I didn't mention D-Link's Wireless AC1200 Dual Band Gigabit Router (DIR-850DL) that we tested alongside the PowerLine adapters. The black, glossy surface makes it look right at home next to the PlayStation 4 and Xbox One, and the cylindrical router design is unique to say the least. Though it's classified as an AC1200 router that runs the new wireless standard, 802.11ac, it's also backwards compatible with 802.11n and 802.11g devices. With four Gigabit Ethernet Ports, wireless speeds up to 300Mbps (2.4 GHz) and 867Mbps (5GHz), and optimized Quality of Service for buffer-free HD streaming and lag free online gaming, the AC1200 router is a worthy choice for the next-gen home network.
I'm not sure why powerline networking is such a niche market. Perhaps it's because wireless networking has become so popular – that nobody even knows powerline networking exists. I wish I had known about it sooner, then maybe I wouldn't have all these Ethernet cables running through the walls and floors of my home. Even though I own both next-gen consoles – the PlayStation 4 and Xbox One – I still own a PlayStation 3 and Xbox 360. I haven't disconnected either console from my home network for a number of reasons (Dark Souls II being one of them), nor do I plan to in the near future. In addition to other devices, that's a lot of network connections to keep up. Sure, I could have used the wireless connectivity of the next-gen consoles, but for the best results – if you want to ensure a fast, dependable connection to stream HD content and play online games – a wired connection is the way to go. I used the D-Link PowerLine AV 500 Network Adapter and PowerLine AV 500 3-Port Passthrough Adapter to extend my home network and connect both of my next-gen consoles, and the results have been great. It's a convenient, cost-effective and reliable home network solution that's worth looking into.
Reviewed By: Stephen Riach
——————————————————————————–
This review is based on products provided by D-Link.