Yaiba: Ninja Gaiden Z Special Edition Details, New Screens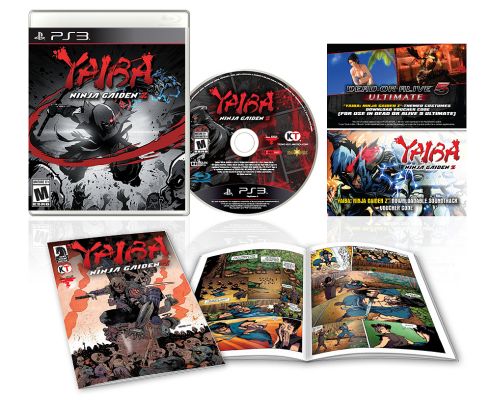 Tecmo Koei today announced details for the Special Edition of Yaiba: Ninja Gaiden Z, available at launch in limited supply for either the Xbox 360 or PlayStation 3 on March 18th. In addition, Team Ninja has released new screenshots of the cyber ninja Yaiba Kamikaze going toe-to-toe with the leader of the Hayabusa Clan, Ryu Hayabusa.
The Special Edition of Yaiba: Ninja Gaiden Z will include an exclusive full color comic book by Dark Horse Comics, exclusive Yaiba-themed DLC costumes for both Ryu Hayabusa and Momiji for use in Dead or Alive 5 Ultimate, and an original soundtrack in both the PS3 (via download voucher) and Xbox 360 (included on physical disc) versions.