Titanfall Coming March 11th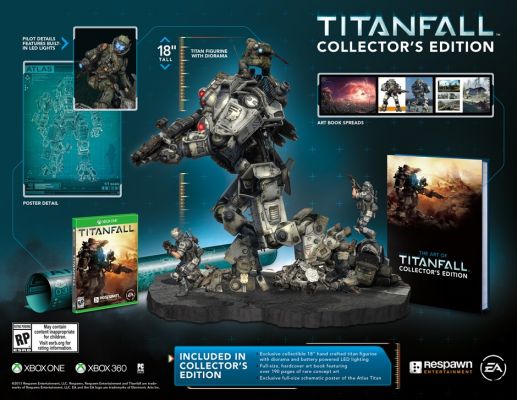 Electronic Arts announced today that Titanfall, the debut game from Respawn Entertainment, will be landing on store shelves beginning March 11th exclusively for Xbox One, Xbox 360 and PC.
In addition to the standard edition of the game, the Titanfall: Collector's Edition (SRP $249.99) will include an exclusive collectible 18" hand-crafted Atlas titan statue with diorama and battery-powered LED lighting, a full-size art book featuring more than 190 pages of concept art, and an exclusive full-size schematic poster of the Atlas titan. The Titanfall: Collector's Edition is available for pre-order now at select retailers.