Nintendo 2DS Launching This Weekend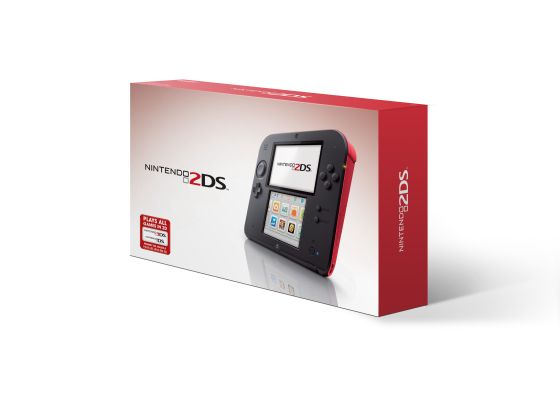 Nintendo today announced that the Nintendo 2DS will be launching this Saturday, October 12th for $129.99. Designed as an accessible entry point into the world of Nintendo handheld video games, the Nintendo 2DS maintains many of the same hardware features as Nintendo 3DS, like touch-screen controls, StreetPass, online multiplayer functionality and the ability to download games.
Without any hinges, the durable Nintendo 2DS is an especially perfect first-time system for kids. Available in red and blue, Nintendo 2DS plays all Nintendo 3DS games in 2D. In addition, Nintendo 2DS is backward compatible and can play the existing library of Nintendo DS games. Two carrying cases in either red or blue will also be available at launch for $12.99 each.