NBA Live 14 Reveals Athlete Lineup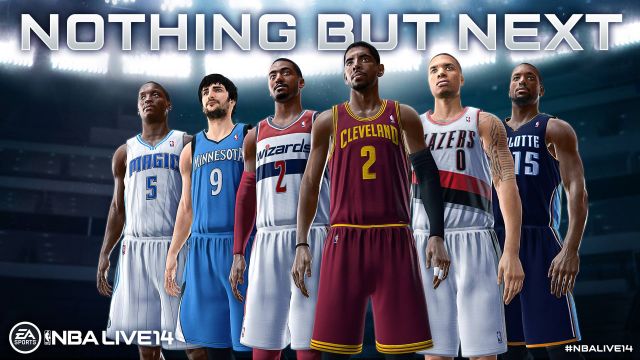 EA Sports today announced its NBA Live roster, a squad including cover athlete Kyrie Irving of the Cleveland Cavaliers and young stars Damian Lillard (Portland Trail Blazers), Ricky Rubio (Minnesota Timberwolves), John Wall (Washington Wizards), Kemba Walker (Charlotte Bobcats) and Victor Oladipo (Orlando Magic).
These six rising stars embody the NBA Live 14 ethos of "Nothing but Next," as each is poised to be a major force on the court for years to come. These star players have spent the past several months playing an integral role in the creation of NBA Live 14, lending their likenesses and expertise every step of the way. The players have been involved in motion capture to capture their unique signature moves, head scans, facial performance sessions, development consultation and more. Fans will see the players featured videos and the marketing campaign leading up to, and through, the launch of NBA Live 14 on November 19th for Xbox One and PlayStation 4.