Focus Home Announces Etherium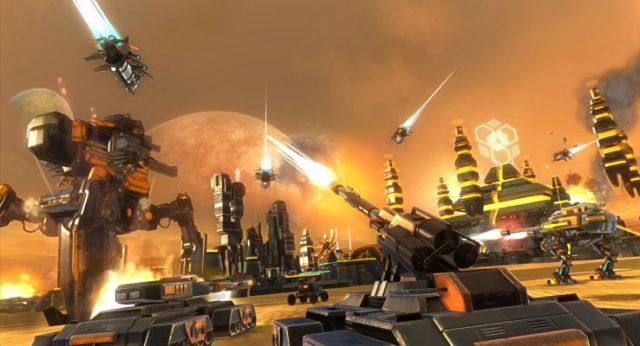 Focus Home Interactive and Tindalos Interactive, the studio that created Stellar Impact, today announced Etherium, a futuristic real-time strategy game that will be released exclusively on PC in June 2014.
In Etherium, three empires are locked in a ruthless struggle to control a distant planet and its moons; this planet contains etherium, a mysterious and precious resource. The player will take the lead of one of the three factions, each with its individual characteristics, strengths, weaknesses, technologies and special skills, such as climate control, espionage and precognition.