Bo Jackson Returns in NCAA Football 14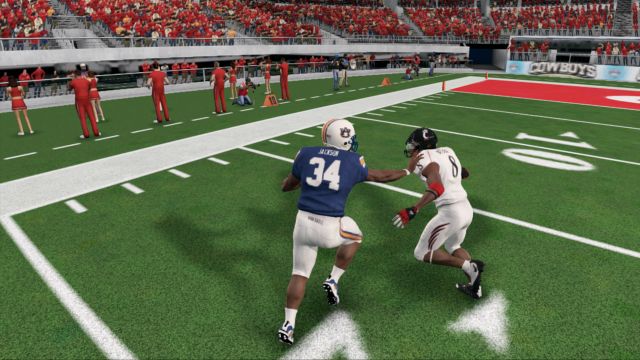 EA Sports today announced that Bo Jackson is making his return to video games in NCAA Football 14. Bo will be available as a player in the Ultimate Team mode and everyone who plays the game in the first week and logs onto the Ultimate Team servers will get to add Bo to their squad for free. This launch week version of Bo carries an overall rating of 85, which should allow him to do plenty of damage on starter teams.
If you remember the glory days of "Tecmo Bo" and want nothing less than a godly Bo Jackson, players who open packs will have the chance to snag a rare Epic Bo with a 99 overall rating, including a 99 speed rating, 99 trucking and 98 acceleration.