KontrolFreek Delivers Justice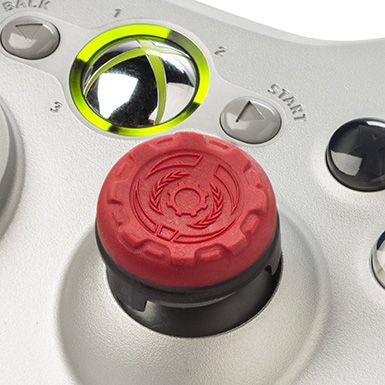 KontrolFreek today introduced Justice, the company's newest addition to its CQC thumbstick line up.
Justice was inspired by Gears of War: Judgment and brought to life by the GOW community. This design was chosen out more than 600 submissions submitted during KontrolFreek's "You Be the Judge" contest that offered GOW fans the opportunity to design, name and vote for a future FPS Freek. The winning design and name were created by Randall Rolfe, whose winning submission directly influenced the final product.
Justice's thumb surface employs a soft red rubber grip and features a proprietary laser-etched concave design that salutes the GOW franchise.
Justice is designed to fit both the Xbox 360 and PlayStation 3 controllers, but it is compatible with many third-party versions. It retails for $13.99 and is available from KontrolFreek.com, whose products are sanctioned for tournament play.