Crysis 3: The Lost Island Multiplayer DLC Pack Coming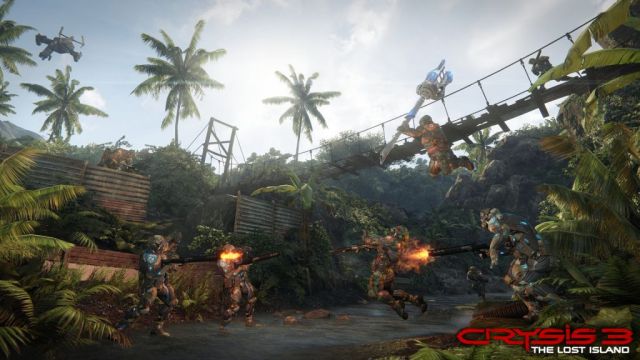 EA and Crytek today announced Crysis 3: The Lost Island multiplayer DLC pack. Showcasing four new maps, two additional multiplayer modes – Frenzy and Possession – and new weapons, Crysis 3: The Lost Island will be available starting June 4th for the Xbox 360, PlayStation 3 and PC for $14.99 (1200 MS Points).
In Crysis 3: The Lost Island, traces of a mysterious alien presence have been discovered on a small island in the Philippines 200 miles from Ling Shan. Rebel forces have been dispatched to destroy this unknown extraterrestrial entity before an elite CELL team has the chance to obtain it… by any means necessary.
Default Gallery Type Template
This is the default gallery type template, located in:
/home/fkrueger/www.game-over.net/content/wp-content/plugins/nextgen-gallery/products/photocrati_nextgen/modules/nextgen_gallery_display/templates/index.php.
If you're seeing this, it's because the gallery type you selected has not provided a template of it's own.