KontrolFreek Introduces Shields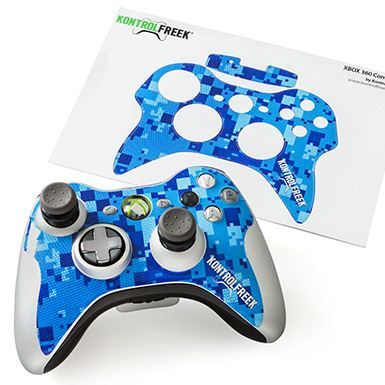 KontrolFreek, creators of the FPS Freek, today introduced a way for gamers to protect and customize their controllers without custom paint jobs or do-it-yourself projects.
Available in seven original designs, KontrolFreek Shields provide protection from scratches and the natural buildup of dirt and grime that occurs over hours of gaming. The controller skins are low-profile (3 mils thick), laminated vinyl graphics made from a patented 3M adhesive material that applies easily and prevents bubbling during application. The adhesive graphic can be repositioned or removed just as easily without ever leaving any sticky residue behind.
After receiving feedback during a test launch last year, KontrolFreek is launching the Shield product and expanding the line with four new designs — for a total of seven designs. The new Shields feature designs and classic combinations that display the KontrolFreek logo. The new lineup includes:
Bombshell – a pink camouflage for cool girls and confident guys
Admiral – a blue marine camo that feels equally at home on land or sea
Grunge – a green and black design, featuring the KontrolFreek logo
Stealth – a black on black design that incorporates the KontrolFreek logo
Original designs include CQC camouflage, Ammunition and Structured – KontrolFreek's branded black and white design.
All KontrolFreek Shields fit standard issue first-party Xbox 360 and PlayStation 3 controllers. A package of two shields retails for $12.99.