Resident Evil 6 Review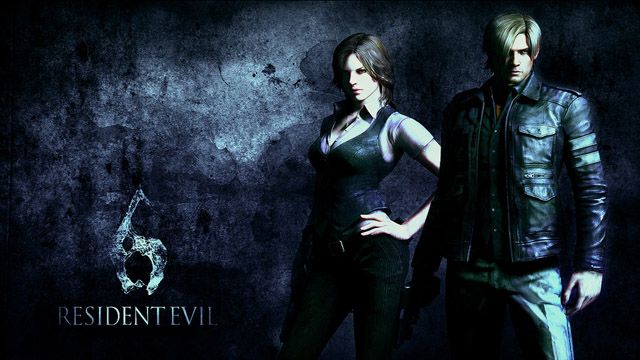 There was a time when the Resident Evil games were actually scary. Since the first title's release in 1996, the series became the industry's equivalent of a horror film, and even coined a new genre dubbed survival horror. With each subsequent release, however, the developers at Capcom seemed to be inching their way away from the horror aspect that made the series famous. The release of Code Veronica in 2000 represented the peak of survival horror gameplay, with all subsequent titles taking an extreme left turn into the realm of action/adventure. The release of Resident Evil 4 on the Gamecube in 2005 reinvented the series for the better, as the uniquely new gameplay and horrific scenarios seemed to strike the perfect balance. Hopes were high for the future of Resident Evil and then… something happened.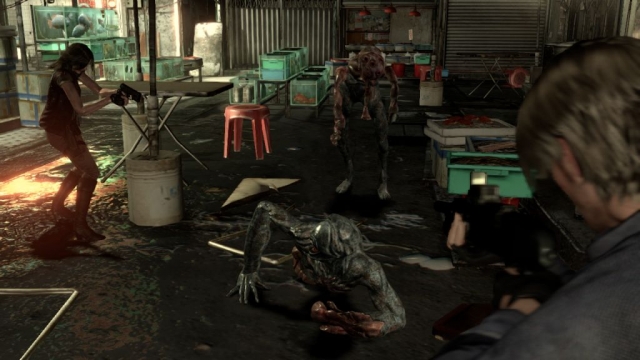 Resident Evil 6 is an awful misstep. Although most seem to think that Resident Evil 5 was the end of the genre altogether, it is the belief of this reviewer that whatever the mindset was that resulted in the purely awful Operation: Raccoon City continued on into their main series and spoiled it once and for all. Unfortunately, dear fans, Resident Evil 6 can be described as a hodgepodge of nonsense that is often the result of creation by committee. Perhaps the idea of the series having strong sales regardless of quality took over, or perhaps it was the success of other style titles that function in a similar manner. Whatever it was, everything that made Resident Evil a memorable yet disturbing experience is long gone.
For the first time, players are given three different campaigns to slog through, each one consisting of two main characters. This lends itself to co-op campaign gameplay, much the way Resident Evil 5 had done (and much better). The problem is, each campaign tries to aim itself toward a specific type of gamer… this results in each part both "holding back" and "letting loose" at the same time, ultimately resulting in three separate but equally unsatisfying experiences. Often times throughout Leon's campaign, one begins to forget that they are not playing Gears Of War, especially when the firefights and vehicle on-rails sequences go on forever. Much the same way Ninja Gaiden 3 did, Resident Evil 6 throws a ridiculous number of quick time events at the player with no buildup or warning at all. This results in death after unprepared death, often serving no purpose other than to aggravate the player. There are a few sequences, in fact, that are so vaguely designed and methodically unclear, that a couple hours can be wasted just trying to pass one seemingly perfunctory sequence. Inexcusable, and, worst of all, not fun in the least. Chris Redfield's campaign is the most fun out of the three, although it tends to feel like a bit more of RE5, with some added pus and festering boils.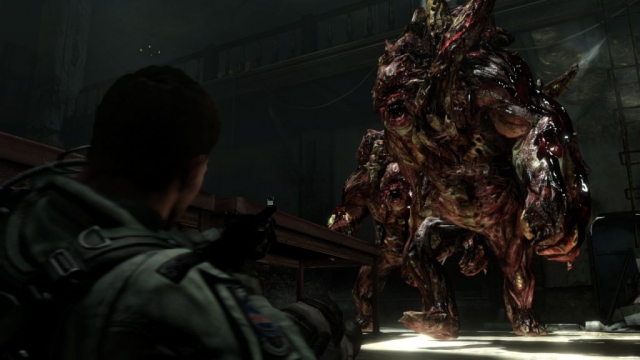 It's not all bad news, however, as RE6's graphics are some of the best the series has offered. The characters (although unrealistically immaculate) are remarkably detailed and the environments are some of the most jarring the series has ever offered. Fictional versions of famous cities are exceptionally detailed, and go a long way toward helping players believe in their decimation. The monsters players will face are just as disgusting as you would expect, even if none of them approach anything close to being genuinely frightening. Capcom seems to have taken every aspect that worked from all of their previous titles and tried to jam them into RE6 in one form or another, sacrificing a cohesive storyline and satisfying gameplay along the way. The fact that all three campaign storylines intersect makes a new and different "Rashomon" type experience, but it really isn't enough.
The sound design is the one aspect of the game in which it would be difficult to find flaws. All of the sound effects deliver the necessary bings, bams and booms you would expect, and the score is perfectly appropriate to the sequences being played out. It is truly exceptional work in this regard. The multiplayer and co-op modes seem to work almost flawlessly, with no network lag whatsoever (either on Xbox Live or PSN). In the spirit of full disclosure, the game did crash once during one of the last sequences of Chris' campaign.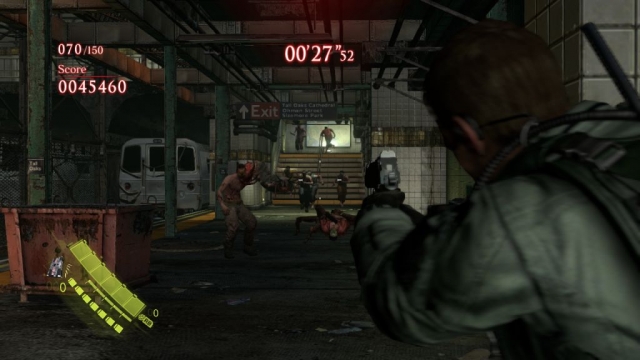 Resident Evil has become an entity bigger than any C-Virus creature. It is undeniable that the quality of its past titles has lead to countless sequels, side stories, films (both theatrical and animated) and a general expansion of the lore far beyond the "B-Grade Horror Film" roots of the original title. Gamers are willing to forgive a single misstep, but if Capcom wants the series to continue to be the success it has been for the last fifteen years, Resident Evil 7 should focus on a single artistic vision… perhaps even going back to the "root of all evil."
70%
Reviewed By: Russell Garbutt
Publisher: Capcom
Rating: 70%
——————————————————————————–
This review is based on the PlayStation 3 version of Resident Evil 6 provided by Capcom.
Default Gallery Type Template
This is the default gallery type template, located in:
/home/fkrueger/www.game-over.net/content/wp-content/plugins/nextgen-gallery/products/photocrati_nextgen/modules/nextgen_gallery_display/templates/index.php.
If you're seeing this, it's because the gallery type you selected has not provided a template of it's own.