NBA 2K13 Review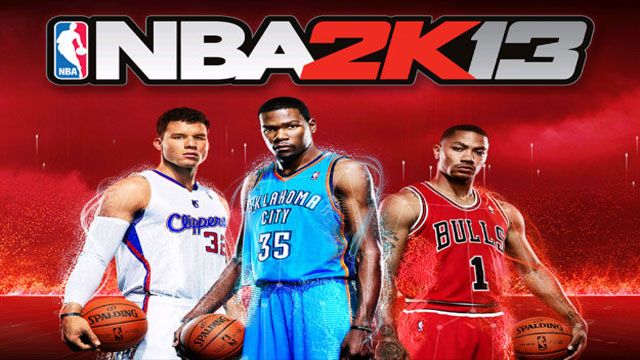 2K Sports has such a stranglehold on the virtual basketball playground that it's not even fair. EA has not even bothered to release a product to market for the last two years (although it appears they may try to get back in the game next year). Last year, in my NBA 2K12 review, I concluded that it was the greatest basketball game ever created, and one of the best sports titles of all time. I ended the review by offering hope that 2K Sports would not give in to complacency for NBA 2K13. After all, following a game like last year's, what more could they do? Well, the answer is that they could keep hold of the same winning formula while adding a few gameplay features, a killer new mode, and some hip presentation.
First, as you probably have heard by now, Jay-Z has come on board this year to be the "Executive Producer" of the title. He has helped to choose the music (including several of his own tracks, of course), design some of the visuals, and provide input into the feel of the menus and presentation. The result is that the game succeeds in feeling very hip (if not a bit overdone) right from the start. The glitzy menus will throb to the beat of the music, and the colors looks like they are straight off of one of Jay-Z's videos, with bright and shiny overtones being prevalent. It all adds up to an overall interface that is engaging, entertaining, and appealing – at least to the majority fan-base of the NBA.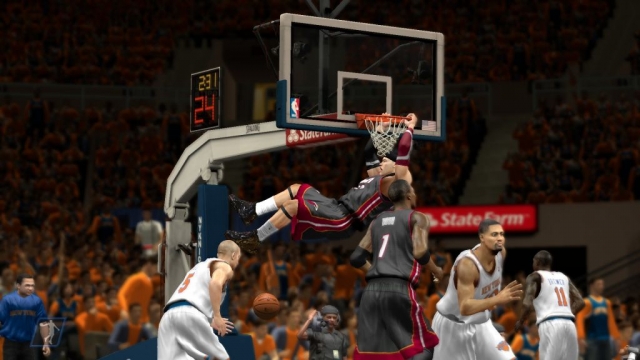 Sticking with the presentation, the game looks and sounds impressive, making subtle improvements from last year's title. In NBA 2K12, one criticism was that players' heads and faces looked a bit off – many of them almost alien-like, and at the very least, unrealistic. It's clear that the developer put a lot of effort into shoring this up. Player's faces look much more like their real-life counterparts, and the plastic/alien look is, for the most part, nowhere to be found. When you hop into a game, you'll notice that the same top-notch broadcast production value is back, and this time there are even more details that draw you in. New animations are everywhere. You'll see players bickering with referees, point guards conversing with the coach during free throws, and Dwight Howard complaining about a non-call, which then costs his team a bucket because he doesn't run back on defense (don't worry Magic fans – that's the Lakers' problem now!). Stadiums, shadows, crowds, pre-game routines – it all just looks awesome.
From an audio perspective, the game sounds great. If hip-hop is not your thing, you can always opt out of listening to the soundtrack. Steve Kerr and Clark Kellogg are back in the commentary booth, and bring a fresh and engaging feel to the game. It's rare that you'll notice them being repetitive, which is so often the problem with commentary in sports titles. They'll tell stories, provide outlandish anecdotes, and get super-excited when someone throws down a big dunk. This goes a long way to recreating a traditional broadcast feel. As far as sports games go, this is the best one when it comes to commentary. The crowds sound energetic and excited, and the action on the floor reflects that as well.
The physical gameplay is largely unchanged from last year, but the one notable addition is the new "Skill Stick." As we've seen in a few basketball titles before, the right analog stick is now mapped to dribbling moves for your offensive players. What about the shot stick? Don't worry – the shot stick is still mapped to the right analog stick as well. You'll just have to hold down the right trigger while you use it. It sounds cumbersome, and at first it can be, but after about an hour you'll forget that it hasn't always been that way. One of the criticisms of this mechanic (especially in EA's NBA Live series) is that it makes it too easy to get past the defender. That is not the case here. It takes much, much time to master the stick and in order to use it effectively, you must not overuse it, and you must time your moves perfectly. If you don't, you'll simply be wasting time at best, and at worst, you'll get your pocket picked. The result is that when you finally pull off the perfect crossover and your defender falls to the ground leaving you with a wide-open jumper, it's the most rewarding moment in the game.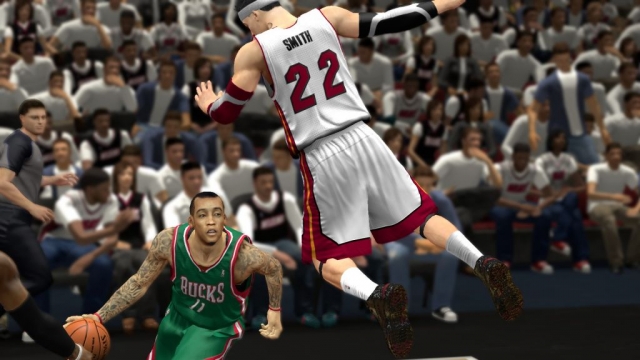 More subtle changes are here as well. Defense requires much more finesse, as you can't simply hold down the trigger to lock down your opponent. You have to account for momentum, changing direction, and physical limitations in each matchup. The AI will exploit weak on-the-ball defenders, so you'll have to take control of weak-side defenders to help out. If you're guarding Lebron James, you really have no choice but to back off and force him to beat you from the outside. This can be frustrating, but at the end of the day it's realistic. Also added this year is a feature that I've been anticipating for some time now – the manual bounce pass. By pulling the trigger, you can manually throw a bounce pass at any time. I can't begin to portray how valuable this is, especially in pick and roll situations and on the fast break. Last year, so many passes were stolen because the point guard continuously threw the ball right at shoulder level of the big men inside. No good passer would do this, and it's an extremely welcome addition to be able to thread the needle down low, out of the reach of prying hands.
In terms of "things to do" in NBA 2K13, there are a couple of very entertaining additions that represent the highlights of the game. If you follow professional basketball at all, you no doubt heard all of the rumblings from the debate over who would win a game – the 1992 "Dream Team" or the 2012 Olympic team. This year you'll be able to settle the debate for yourself, as the full 1992 team has been thoughtfully recreated in order to give you this opportunity. Unfortunately there is no full-on Olympic mode, but in reality this is probably too much to ask. Maybe next year! Other classic teams are back as well, allowing you to play some of the great teams in NBA history.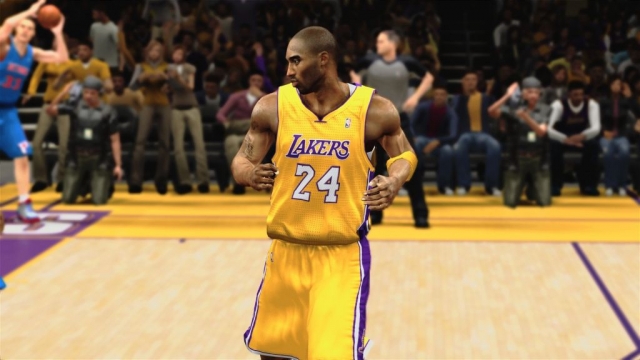 The biggest addition to the slate of modes, however, is the "My Team" mode. 2K Sports clearly felt like they needed to compete with the growing trend of virtual playing cards, and they do it very well. You'll be dealt an initial hand of players, jerseys, a stadium, a coach, and some skill points. By winning games online and off, you gain virtual currency, which you can use to buy packs of cards. For better or for worse, you can simply buy all of the best players with real money, but of course, this takes most of the fun out of it. "My Player" is back and mostly the same, except for a few flashy additions, such as the ability to talk to your GM about your coach, other players, etc. In short, you will not run out of things to do any time soon.
NBA 2K13 is a love letter to basketball fans everywhere. 2K Sports continues to impress, resist the urge to rest on its laurels, and produce a fantastic product that innovates in unforeseen ways. The My Team mode will have you on the couch for hours building your team, and the Olympic battle is completely and utterly entertaining. If you are a basketball fan, you simply have to own this title, and that's all there is to it.
96%
Reviewed By: Dan Nielson
Publisher: 2K Sports
Rating: 96%
——————————————————————————–
This review is based on the Xbox 360 version of NBA 2K13 provided by 2K Sports.