KontrolFreek Reelases FPS Freek Havoc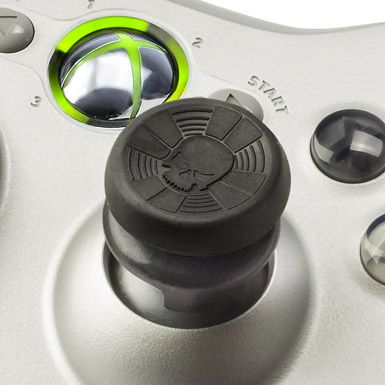 KontrolFreek today introduced the FPS Freek Havoc. Honoring the Call of Duty: Black Ops II theme, the FPS Freek Havoc features a matte black thumb surface made from a specially-formulated rubber. The concave thumb rest sports an original laser-etched design depicting a skull and biohazard symbol.
The FPS Havoc was designed to give gamers complete command of the battlefield, making aiming and pop-shotting much easier during multiplayer battles, and is optimized for medium to long-range armaments like the SIG556, MSMC and SVU-AS.
The FPS Freek Infinity is designed to fit both the Xbox 360 and PlayStation 3 controllers, and retails for $13.99 from KontrolFreek.com and Amazon.