Hitman 2 Content Roadmap Revealed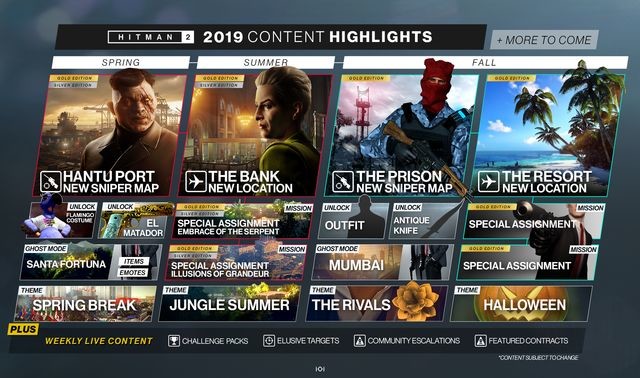 Warner Bros. Interactive Entertainment and IO Interactive today revealed the latest content roadmap for Hitman 2, providing base game and Expansion Pass owners with a glimpse of all the upcoming Sniper Maps, Locations, Special Assignment Missions and more. All players can also continue to enjoy free weekly live content, including Challenge Packs, Elusive Targets, Community Escalations, and Featured Contracts.
Before the end of the year, Agent 47 will be visiting The Bank, The Prison and The Resort, with each new location bringing new targets, challenges and mastery unlocks that can be used in all Hitman 2 environments.