Splatoon 2 Starter Edition Launches March 16th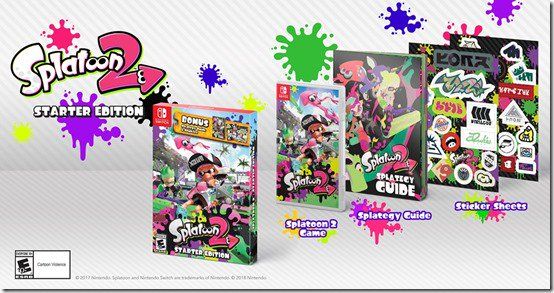 On March 16th, the Splatoon 2 Starter Edition will launch in stores. The special bundle of the Nintendo Switch game includes the full game, a 100-page Splatoon 2 strategy guide and two sheets of Splatoon stickers, all at a SRP of $59.99.
In addition, Pearl and Marina, two new characters in Splatoon 2, are getting their own amiibo figures. The amiibo figures will launch in stores exclusively as part of a 2-pack set later this year.