Roadmap of Free Updates Revealed for Railway Empire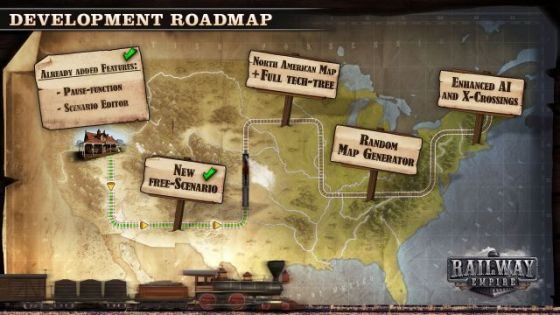 Kalypso Media today revealed a roadmap of free updates planned for Railway Empire. The first of these updates arrives today for the Steam version, and will arrive on consoles in the near future.
In the next couple of months, players will be able to look forward to the following additions:
The introduction of one huge North American map for the game's 'Free Mode', covering West to East coast and also including a complete tech-tree spanning almost all of the tech innovations available in the full 100 years of the steam revolution.
A selection of further free updates, which will include new content, enhanced AI, bug fixes and other general improvements inspired directly by player feedback.
Players will see these new updates begin to roll out over the next couple of months, first for the PC version and then for consoles shortly after.