LEGO Dimensions Main Game Includes 14 Distinct Levels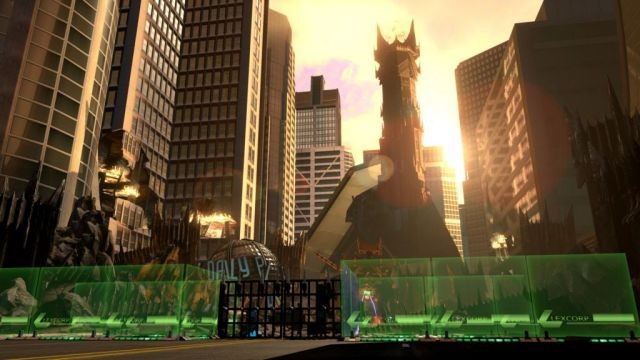 Warner Bros. Interactive Entertainment revealed today screenshots that showcase some of the many different environments that exist throughout the 14 levels of LEGO Dimensions. Players can interact with most of the fan-favorite universes within LEGO Dimensions from the Starter Pack main game, no matter which characters, vehicles and gadgets they choose to play with, and with no additional purchase or expansion pack required.
At the start of the game, the heroes Batman, Gandalf and Wyldstyle begin their journey on the Yellow Brick Road in the colorful world of Oz. Their quest takes them through the city of Ninjago, plus Metropolis, Middle Earth, and Hill Valley, just to name a few. Each level offers players a new mission on their path to save the LEGO Multiverse.
For players who want to further customize their gameplay experience, the characters, vehicles and gadgets from any of the LEGO Dimensions Level Packs, Team Packs and Fun Packs can be brought into any of the different level environments with no restrictions. The LEGO Dimensions Level Packs will provide players with an additional level to play of a given entertainment franchise, in addition to the 14 levels included in the main game.
Launching September 27th, LEGO Dimensions will be available for Xbox One and Xbox 360, PlayStation 4 and PlayStation 3, and Wii U.