PlayStation Vita Slim Launching this Spring with Borderlands 2 Bundle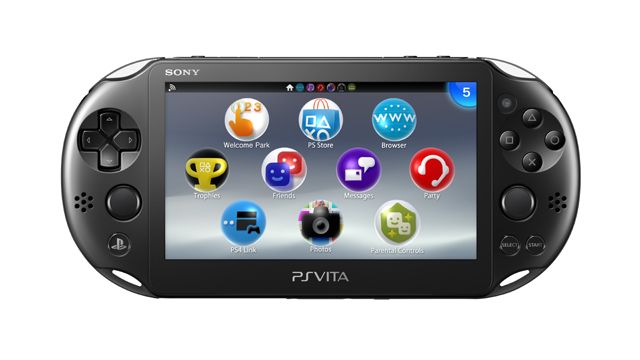 Sony Computer Entertainment today announced a new slimmer, lighter PlayStation Vita Wi-Fi model will be available this Spring. The system will be available in black as part of the Borderlands 2 Limited Edition PlayStation Vita Bundle, which includes Borderlands 2 with six DLC packs and an 8GB PS Vita memory card, all for $199.99.
The new PS Vita model comes with a redesigned architecture that is approximately 20 percent slimmer and 15 percent lighter than the original version, with new rounded edges. Incorporating a 1GB internal memory card, the new model makes it possible to enjoy games without purchasing a separate PS Vita memory card. The battery life has also been extended to four- to six-hours of game play (from three- to five-hours in the current model) and approximately seven hours of video play (from five hours in the current model). In addition, a high-definition liquid crystal display (LCD) has been adopted for the new system.