Final Fantasy X / X-2 HD Remaster Collector's Edition Unveiled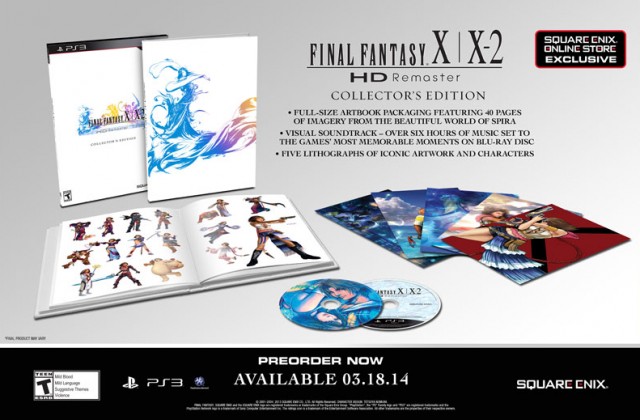 Square Enix today announced a Collector's Edition for Final Fantasy X / X-2 HD Remaster for the PlayStation 3. Set to launch on March 18th, the collector's bundle will be available exclusively through the Square Enix Online Store for $79.99.
Enclosed within a hardcover artbook that comprises the PS3 version of the game, the Collector's Edition features 40 pages of imagery from the world of Spira. Alongside five lithographs of artwork and characters, the packaging will also include a Final Fantasy X HD Remaster Original Soundtrack – with more than six hours of music on a Blu-ray Disc.