Scribblenauts Unmasked – A DC Comics Adventure Announced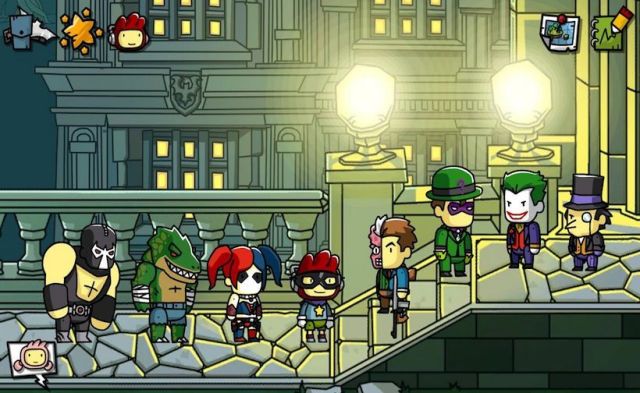 Warner Bros. Interactive Entertainment today announced Scribblenauts Unmasked – A DC Comics Adventure, a new game that melds the creativity of the video game franchise with thousands of DC Comics characters and objects across DC Comics worlds – all drawn in the classic Scribblenauts art style. Created and developed by 5th Cell, the game will be available for the Wii U, Nintendo 3DS and PC this fall.
Scribblenauts Unmasked features a story where players embark as protagonist Maxwell on an imaginative and comical quest, taking them through Gotham City, Metropolis, Atlantis and other iconic locales from the DC Comics universe. In the game, Maxwell comes to the aid of Batman, Superman and the rest of The Justice League as they face the mightiest DC Comics Super Villains, such as The Joker, Lex Luthor and Sinestro. Fueled by the player's imagination, Maxwell must use his magic notebook to put a stop to the villains' evil schemes and save the day!
Expanding on the video game franchise's innovation, Scribblenauts Unmasked features for the first time dynamically created puzzles called Heroic Feats that increase the game's replayability by continuously generating original scenarios requiring different solutions with each visit.
A new Super Hero Creator tool available on Wii U and PC elevates the game's creativity by giving players the ability to produce their own Super Hero or Super Villain using any item from the DC Comics universe and then setting properties for how it behaves, changing its appearance and powers. Players can then share their creations with the community and download others.